Playing in London, 30 September 2014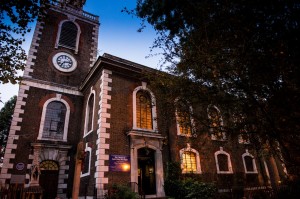 I will be playing a concert in London on Tuesday 30th September to coincide with the release of my new album South Wind, Clear Sky on the wonderful Second Language label on 29th September. For more details about the album and  how to order it, click here.
The concert will be in a beautiful church, St Mary's Rotherhithe, right by the river. I'll be playing with some lovely musicians who appear on the album, including John Parker (double bass), Angèle David-Guillou (piano and backing vocals), Guy Fixsen (synths, guitar, samples), Iain Ross (guitar and percussion) and Jack Hayter (pedal steel). There'll be special support from my good friend the very talented Oliver Cherer. Tickets can be booked now by clicking here.
I hope you can come along.