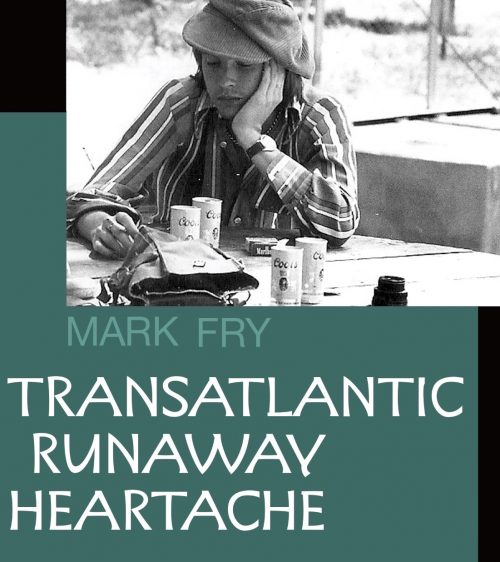 Transatlantic Runaway Heartache
Now-Again Records, 2020
I spent Christmas 1975 in Los Angeles, writing songs, mainly in a cupboard in my little rented bungalow, from which I could hear the occupant of the next door apartment rehearsing his lines for M.A.S.H. I never discovered which role he played.
I recorded some demos, played a few gigs and met a lot of people, including film-maker and screenwriter Gaby Belloni, who took some fine shots of me looking rather sad and lonely, which I think I was at the time. The demos remained unheard until Now-Again Records released them in 2020 alongside a new master tape transfer of Dreaming With Alice in a 2-LP gatefold vinyl edition. I made an etching of my Californian dream to illustrate Side D.
Transatlantic Runaway Heartache includes five songs from my time in LA, and one further piece that has always been dear to my heart. It's a tape recording made in the Upper Niger Delta in 1980 of me playing 'Rock Island Line' to a group of Bozo fishermen in a village called Bugaji. Something of the magical atmosphere of that evening in the delta was caught on the dusty tape.
Tracklisting
1. It Doesn't Matter To Me
2. Runaways
3. When Will You Come Running Back
4. Lose Another Night
5. Tropical Afternoon
6. Rock Island Line