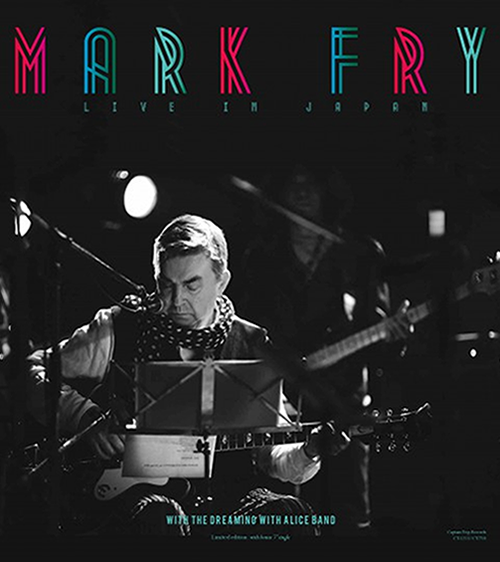 Mark Fry Live In Japan
Captain Trip Records, 2014
Ken Matsutani's invitation to perform in Japan was irresistible, and playing three concerts in Tokyo was a magical experience. Recorded live at Mandala-2 in Tokyo in April 2013, this limited-edition 12″ green vinyl album with a 7″ bonus disc is released only on Captain Trip Records (Japan). As well as six solo songs there are five songs with a full band of wonderful musicians: Yoshino (sitar and esraj), Lewis Inage (bass), Masayuki Ajima (guitar), Akemi Iijima (flute) and Taro Arakawa (percussion).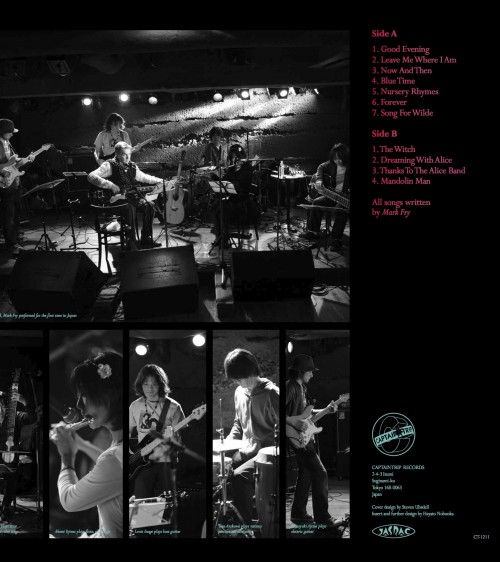 Time Out Tokyo wrote:
Mark Fry was just a 19-year-old art student when he recorded Dreaming With Alice in 1972, a psych-folk opus that went on to achieve cult-classic status while its creator drifted into obscurity. Like his contemporary Vashti Bunyan, Fry (who's also a prolific visual artist) has been enjoying a career revival in the past few years: a reissue of his debut in 2006 was followed by a pair of well-received new albums, Shooting the Moon and I Lived in Trees, with another record due later this year. For his first-ever Tokyo dates, he's accompanied by a quintet of local musicians, including sitar player Trans Yoshino.
Mark Fry plays Mandala-2 on April 19 and 20 and UFO Club on April 21, with support from Katsurei and the Ai Aso Group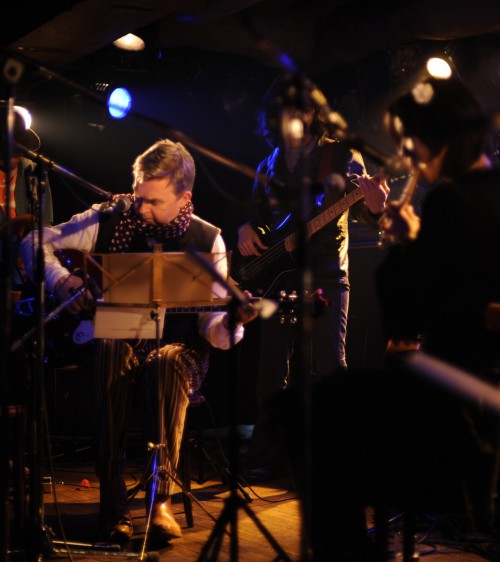 Songs
1

Leave Me Where I Am

2

Now And Then

3

Blue Time

4

Nursery Rhymes

5

Forever

6

Song For Wilde

7

The Witch

8

Dreaming With Alice

9

Mandolin Man
Bonus tracks
Lute And Flute

Roses For Columbus